This 1-hour course will cover basic Wellness Design terms and concepts. In this course, we will explore the concept of Wellness and apply Interior Design methodology and address how to apply Biophilia, Living in Place and Feng Shui concepts to create overall Wellness Design and identify when to use them to achieve the most auspicious health and safety benefits of each.

Participants will then be able to apply this knowledge in personal projects; both architectural and design oriented.

Wednesday, November 17 @ 10am MDT

Not able to attend? Register today! We will send you a link you can watch on your own time.
---
Presented by: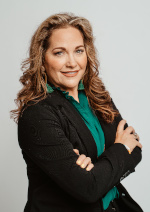 Denise Champagne-McClure | Midwest & Central Regional, Builder Sales Manager - Mr. Steam
Denise has had a dedicated sales and marketing career for over 20 years. Starting in 2001, she held positions in sales that allowed her to work her way up into a management position with Coburn Supply Co. During this time, she created Coburn's first showroom advisory panel, increasing sales 35% in just a year, designing prize winning showrooms, and spearheading company initiatives such as the Green Movement.
In 2017, she was recognized as one of the Top 20 Women In The Industry by Supply House Times. Utilizing these achievements in her role as a Wholesale Director, Denise served with the sink faucet manufacturer, Kraus USA. There for only one year, she was able to rebuild the entirety of its wholesale program, accomplishing 70% growth while also improving company teams as she did so. Continuing these successes, Denise is currently with Mr. Steam in the dual roles of Regional Sales Manager & Builder Sales Manager.