**WEBINAR REPLAY** Click Here

Yes, you can achieve each of these benefits through the magic of job-costing!
Are you:
Tired of going through the hassle of selling more jobs?

Looking for more employees to do the additional work? OR

Finding yourself laboring far too many hours for too little return?
Why? That's when Job-cost and Certified Advanced QuickBooks construction expert Diane Gilson is going to reveal some eye-opening, profit-building math!
She will demonstrate precisely how you can use QuickBooks job-cost reports to uncover and implement at least four actionable, profit-maximizing strategies for your company.   
When you leave, you'll know:
4 Specific actions you can take to add 10% (or more) of your gross revenue to your bottom line

The Myth vs. the Truth about "who should do what" with your numbers

FAQ's: Answers to commonly asked questions about job costing
Additionally, you will receive a copy of Diane's ebook: A Tale of 4 Companies.


Attend this Free Webinar! **WEBINAR REPLAY** Click Here
Presented by: Diane Gilson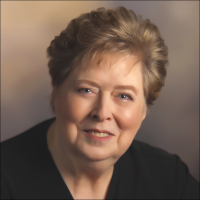 Diane is a 30+ year' accounting veteran, QuickBooks consultant, trainer, Certified Advanced QuickBooks ProAdvisor, "Top 100 ProAdvisor" for the last seven years (2014-2020), author, job-cost aficionado, and more!