Join us for a 10-minute presentation followed by an eye-opening Q&A session with our senior consultant and housing industry finance expert, Jim Weigel. Jim will be answering your burning questions about transforming your business through people, processes and product to create profitability.

Jim will share 3 valuable tips to transform your business for profitable today by using People, Processes and Product.  He will cover 3 commonly overlooked tools that are simple to apply.  

Don't miss this unique opportunity to consult with an industry expert with housing downturn experience. Submit your questions in advance of the webinar using the Questions & Comments box at registration.
 
---

Presented by:

Jim Weigel
Senior Consultant at Shinn Consulting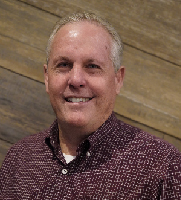 Jim specializes in helping builders implement effective management systems with a focus on disciplined leadership and performance excellence to increase revenue.

Areas of expertise: management, marketing, sales, finance, quality, valuation, owner transition.

Questions about attending or sponsoring our webinars? CONTACT US