In this one hour session Carol Smith will cover Warranty Metrics.

Wise builders make use of accurate reports & feedback to improve customer satisfaction & assure their company's future success. Selecting appropriate report topics and implementing routine review of the resulting data are essential for maximizing these benefits. Candid discussions & analysis of underlying causes can lead to significant improvements in both product and company practices. Follow through to implement needed changes & confirm they worked as expected ensures continued growth of the company and enhances opportunities for motivated professionals.


Learning Objectives

1. Describe the benefits available from well-executed reports.

2. Establish reports to stay informed regarding the core elements of quality & customer service.

3. Give examples of supplemental reports relevant to monitoring support practices.

4. Explain how to select & eliminate recurring items by tracing them back to their root cause(s).

5. Create an early warning system that alerts you to new, developing issues.

6. Track the lead measures that influence home buyers' expectations of quality & warranty service.
---
Presented by:
Carol Smith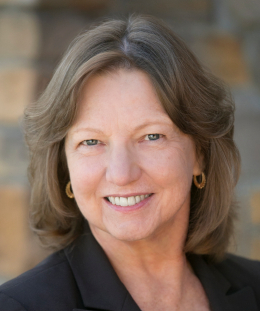 Experience is a wonderful teacher and it is apparent from her first words that Carol Smith has experience. She has performed over 700 buyer orientations, held the posts of warranty manager, superintendent, custom home sales manager, mortgage loan officer, and vice president of customer relations. She has also been over-promised, under-budgeted, short-staffed, burned-out, hung-up on, threatened with attorneys, picketed by homeowners, blackmailed by homeowner associations, ignored by trade contractors, lied to by suppliers—and lived to tell about it.
Since 1986, Carol has presented hundreds of educational programs to builders and associates in the US, Canada, New Zealand, and Australia. Over a dozen customer service books she wrote were published by NAHB and three of them are still available through builderbooks.com. Carol is an award-winning columnist for CUSTOM HOME Magazine.
Questions about attending or sponsoring our webinars? 
CONTACT US