Overview
With Unbound Solar's comprehensive, industry-leading builder program, you can increase the value of your new home builds by over 4% and sell them 20% faster.
That's because solar is quickly gaining status as a 'must-have' feature for millions of new homeowners, with installations growing 50% per year over the past 10 years.
Not only does it reduce the homeowner's carbon footprint and eliminate their power bill — it also increases the resale value of their home.
Unbound Solar makes it easy to incorporate this desirable feature into your building process. With over 30 years of solar expertise, we're here to provide support every step of the way with custom system design, on-site training for your crew or turnkey installation options.
By participating in Unbound Solar's builder program, you can continue to focus on what you do best: building in-demand, high-quality homes – and leave the solar stuff to us. Learn more by watching our video →


Unmatched Expertise
With nearly 30 years of experience in solar installations, Unbound Solar is uniquely qualified to design and provide solar electric solutions for your home builds.
No order is too big or too small, and no builder is too new or too large. We've designed more than 20,000+ custom solar systems across the United States of all sizes, types and configurations.
Hassle-Free Integration
Unbound Solar specializes in designing, building and delivering custom solar systems that integrates seamlessly into your existing building plans – no need to go back to the drawing board.
Plus, with access to a wide range of equipment from over 50 reputable manufacturers, you won't have to make sacrifices in quality or aesthetics.
Full-Service Support
Working with Unbound Solar eliminates the time and effort needed to add solar to your construction, by supporting you all the way from design through permitting and installation. We'll take the time to provide hands-on, onsite training for your crew with an experienced professional – or, you can rely on us to provide an all-inclusive turnkey solution.
Why Us?
Working with Unbound Solar provides you with a proven process aimed at making your solar installation quicker and easier:
 
Solar Expertise and Training

Unbound Solar has been directly supporting solar installations since 1992, so we know how to do solar right. To ensure you and your team have the skills and knowledge you need, Unbound Solar will:
Assign an Unbound Solar installer to provide turnkey service
Provide professional on-site training for your crew – if you prefer to use your existing subcontractor
Keep you up to date on new solar technologies, incentives and market trends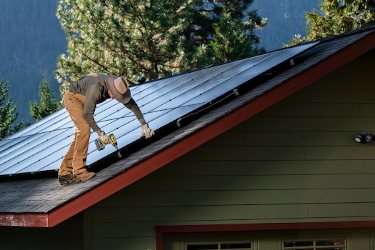 Solar Electric System Designs that Meet Your Needs
Homes designed with solar in mind look better – it's that simple. Unbound Solar will collaborate with you to design end-to-end solar solutions that:
Maximize energy generation
Qualify for all applicable incentives
Comply with local building codes
Match your high-quality craftsmanship without sacrificing design
Align with the aesthetics and architecture of your homes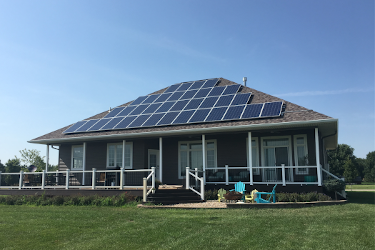 Easy and Cost-Effective Installation
With Unbound Solar experts by your side, your team will be able to handle solar installations with ease:
Leverage your own team rather than hiring specialized solar installation professionals
Deploy Unbound Solar installers, roofers and electricians for solar installations when you need them
Unbound Solar will provide lifelong support to homeowners, answering any questions and troubleshooting issues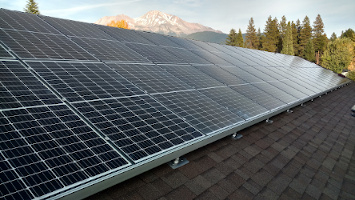 Simplified Process
There's not much we haven't seen at Unbound Solar. We know how to maneuver through paperwork, processes and installations to get things done efficiently:
Provide necessary permitting and incentives paperwork to ensure everything looks in order for timely and accurate processing
Work directly with buyers to help them meet their renewable energy goals
Ensure construction meets all local building codes and solar mandate requirements
Support meeting any green building certification standards you may be looking to achieve
Green Initiatives
We're dedicated to improving the health and wellbeing of our customers and employees, as well as our environment and communities.
That's why we donate a set percentage of our sales to 501c3 non-profits who share our same vision and mission – and to the causes that matter most to you. Whenever you purchase a solar electric system from us, we'll ask you which non-profit you would like a donation to go towards.

Disaster Relief
From wildfires to hurricanes and COVID relief, Center for Disaster Philanthropy mobilizes funds and resources to help disaster-hit communities across the U.S. rebuild, recover and become more resilient.

Environment
For every $1 donated, 1 tree will be planted — with over 4 million trees planted in 2019, One Tree Planted helps reforestation efforts around the world.

Hunger Relief
For more than 40 years, Feeding America 's mission is to end the fight against hunger by responding to the needs of individuals struggling with food insecurity in the United States.
Visit us at unboundsolar.com/homebuilders for more information.