It is our pleasure to announce this year's winners of the Builder Partnerships Achievement Awards. We congratulate the winners for their dedication to excellence and continuous improvement.
"This is a recognition that is only earned by a select few builders in the nation," said Chuck Shinn, founder of Builder Partnerships. "Their customers, employees, trade partners, and suppliers can all be assured that they are working with builders who are committed to high performance, fairness, and outstanding quality."
Builder of Choice Award
Atlantic Builders, Fredericksburg, Virginia (6-time winner)
Brookline Homes, Belmont, North Carolina (2-time winner)
San Joaquin Valley Homes, Visalia, California
Schuber Mitchell Homes, Joplin, MO (2-time winner)
Employer of Choice Award
Baessler Homes, Greeley, Colorado (2-time winner)
Brookline Homes, Belmont, North Carolina
There were no winners this year for the
Customer Satisfaction Award
or the
Lee Evans Award
.
This year's winners were recognized during the awards banquet at the 2022 Executive Summit in Charleston.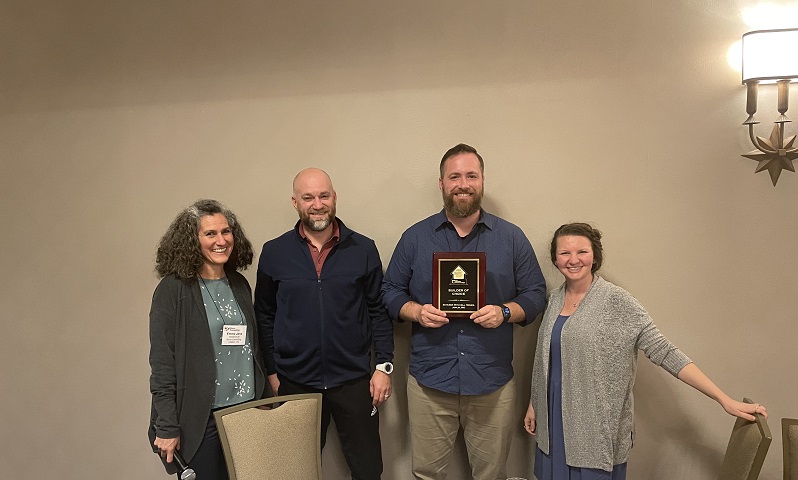 About the Awards
The Builder Partnerships Achievement Awards were developed to have builders:
Receive recognition for their sound management principles and high standards
Showcase their culture to attract the best and brightest talent
Compete successfully in tight labor markets
Demonstrate their service commitment to existing and potential customers
We will start taking applications for next year's awards this fall. We encourage our builder community to take advantage of this opportunity to gain industry recognition and a competitive advantage. You deserve to be recognized for your commitment to excellence.
Congratulations to this year's winners!