Builder Partnerships recently conducted its annual survey of our builder members.  Each year, we request that our membership share information about their current successes and challenges along with their outlook for the upcoming year.
Even with 2020 being the year that it was (full of changes and challenges mainly driven by a global pandemic), our builder members found a way to succeed.  Nearly 42% of the builders surveyed reported an increase in sales traffic, with 29% reporting no decrease in traffic from the beginning of 2020.  
The majority of builders surveyed are currently operating at 150-175% of capacity due to an increase in new homes sales, with some builders raising prices to slow down sales. Nearly 64% are projecting net profits of more than 5%.  
Amidst the good news, there are challenges.  A high percentage of builders surveyed (88%) reported extended build cycles in 2020, with 79% of survey participants reporting average build cycles of more than 120 days, compared to 77% having cycle times of 90 days or less from our 2019 survey.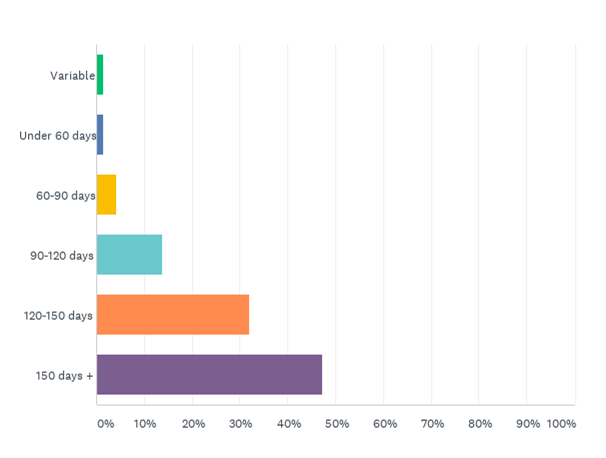 Builders cited the following reasons for the increases in cycle time:
The pandemic in general – 34%
Materials supply – 71%
Contractor availability – 44%
Other – 7%
Additionally, increases in costs have presented a challenge, with 61% of the builders surveyed reporting the increase in lumber and supply costs/availability as the most challenging issue to their businesses.  When we look back on the responses from 2019, items such as generating new leads, lead management follow up and understanding return on marketing investments were at the top of the list of challenges.
Looking forward, 88% of the builders surveyed expect closings in 2021 to be the same or better (with 53% of those expecting closings to be up more than 10% from 2020).  All of this leads to a generally positive outlook for the 2021 housing market.  If some of the material supply and cost issues can be mitigated early in the year, results could surpass expectations.
Builder Partnerships is committed to monitoring the housing industry and sharing trends and analysis with our community of builders, manufacturers and service providers. We wish to thank our builder members for taking the time to complete the survey. We appreciate your participation.