Original Article by: Delta Faucet
From freestanding tubs to beautiful chandeliers to rainshower shower heads, these bathroom designs will inspire you to create the most relaxing, functional and beautiful bathroom space.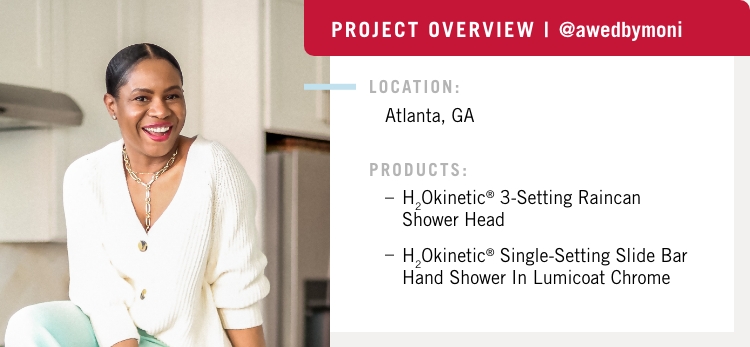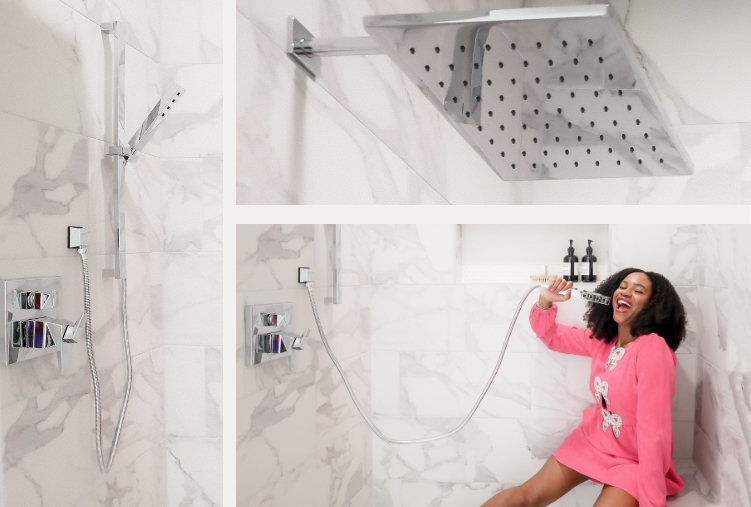 Monica Awe-Etuk prioritized design and functionality in her bathroom makeover with the
H2Okinetic® 3-Setting Raincan Shower Head
and
H2Okinetic® Single-Setting Slide Bar Hand Shower
, both in Lumicoat™ Chrome.
"I love to take my time when I'm getting ready for the day, a shoot or to wind down. This means I spend a lot of time in my bathroom. We chose this finish because the Lumicoat™ can easily be wiped clean without the need for any cleaners or products. It's also resistant to mineral buildup and hard water stains! This means I can spend more time maintaining myself and not the bathroom! It was really a match made in heaven."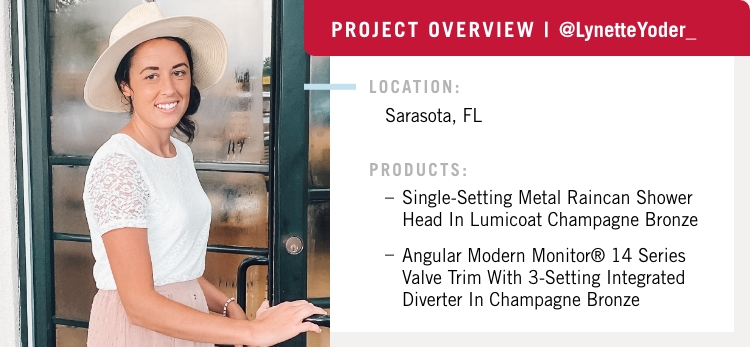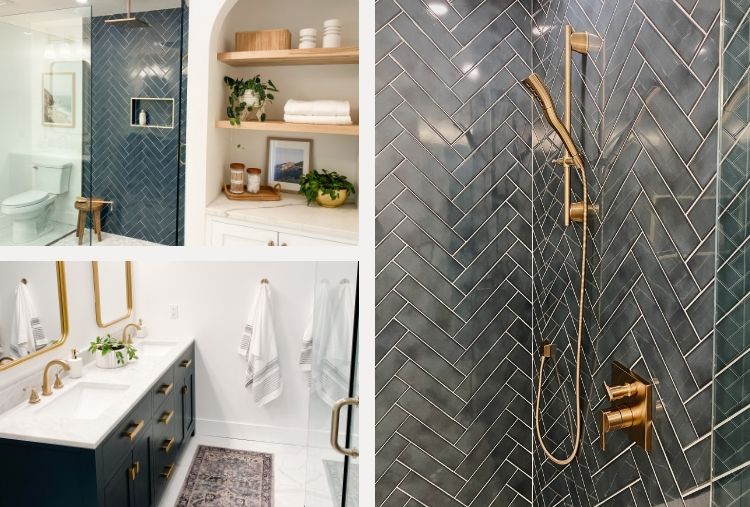 Lynette Yoder upgraded her shower to have a more luxurious experience with the
Universal Showering Single-Setting Metal Raincan Shower Head
. Keeping the Raincan Shower Head clean and beautiful is easy with Lumicoat™ finishes that resist water stains and mineral buildup and soft rubber Touch-Clean® spray holes allow any mineral residue to simply be wiped away.
READ MORE