Builder Partnerships is Pleased to Announce
New Incentives from Brilliant
Brilliant is the leading smart home control and lighting company, creating technology that unifies home experiences through simple and thoughtful interaction.

Why Brilliant?
 Brilliant helps home builders increase the appeal of their homes and make the right investments in technology by providing bottom line growth and success in a competitive marketplace.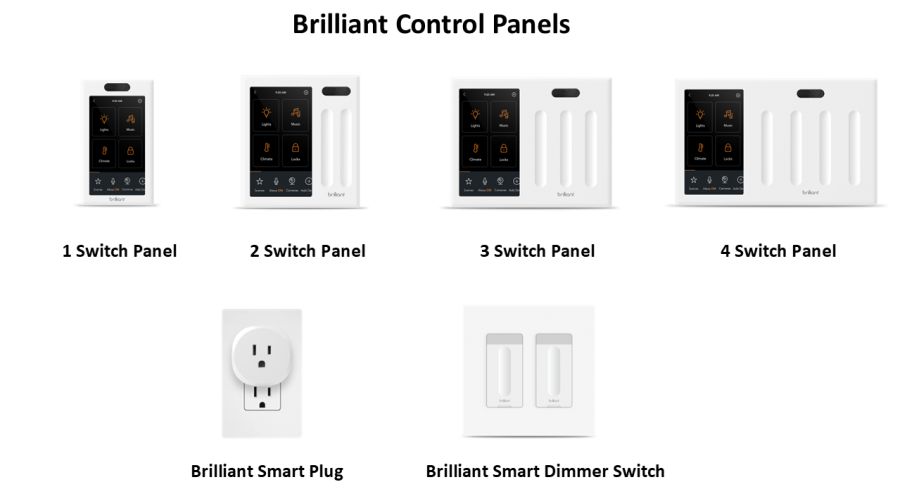 Brilliant Smart Home System
Brilliant
 is an in-wall lighting and control system that makes it easy for homeowners, families, and guests to control lighting, doorbells, locks, cameras, music, climate, intercom, scenes, garage doors and more. It's easy to install, integrates with the top brands in every smart home category, and transforms any house or apartment into an easy-to-use smart home.
The 
Smart Home Control
 includes built-in voice, camera, motion sensor, and intercom, plus a free all-in-one mobile app.
Brilliant Smart Dimmer Switch
Turn regular lights into smart lights and make smart bulbs even smarter with the new 
Brilliant Smart Dimmer Switch
. Automatically turn lights on and off based on motion detection, and do a whole lot more.
Make floor lamps and whatever you plug into your wall smart. The 
Brilliant Smart Plug
 adds smart home connectivity and voice control to any outlet in your home.
One system. Total control.
The Brilliant Smart Home System: The world's only affordable built-in smart home control system with integrated whole-home lighting.