Original Article by: Lita Dirks & Co.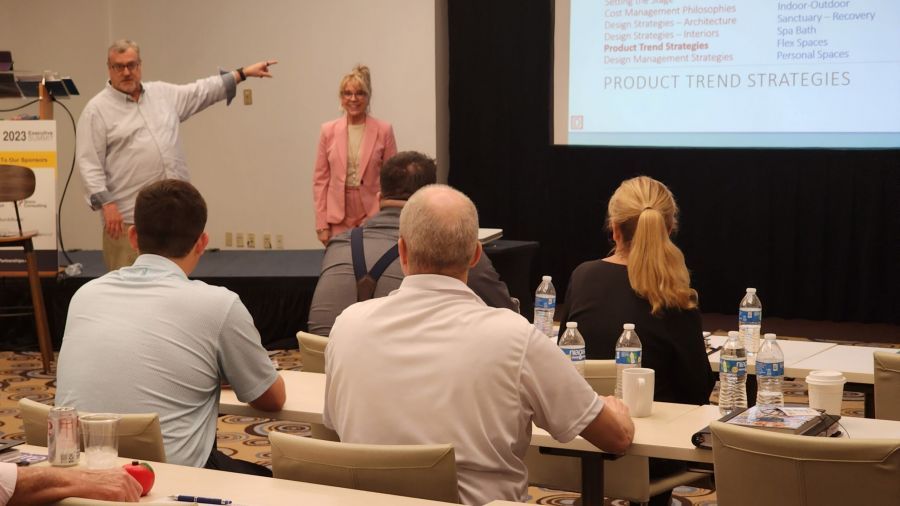 Lita Dirks and Steve Moore, of
BSB Designs
, presented "Winning Strategies for Product Design" at the Builder Partnership's Executive Summit in Fort Lauderdale earlier this month. The duo addressed the challenges that fuel success and the winning strategies for perseverance and growth. One key takeaway was that there are enormous opportunities right now for creativity to take hold. However, if you don't prepare, you may miss the chance to take advantage of these opportunities.
To succeed in these ever-changing times, it is important to look at the product in a different way. Builders need to dial in the floor plans, and architects can help ensure they are structurally beautiful and cost-effective. Merchandising is also crucial. Builders need to shine the light on their product more than ever and show how someone can move in and live there, building their own character in that home. We need to work together to help housing become more affordable while keeping the buyer's dream alive!
When merchandising your model, it is essential to focus on good choices at a price that makes sense for buyers. Builders need to prioritize what is most important for people, such as outdoor spaces, kitchens, storage, and entryways that make a good first impression.
Builders must also consider what options they are offering but still need to include features like fireplaces or freestanding tubs. They should think about how to make their homes look good without expensive options like nano-doors. For example, two sets of French doors can be just as beautiful and can provide an indoor-outdoor relationship. Builders should also consider options like basic sliding doors instead of the largest, most expensive option.
READ MORE