Original Article by: Progress Lighting
Ceiling fans can be used year round, even in the winter. Progress Lighting shares ceiling fan selection tips to find the perfect ceiling fan for your space.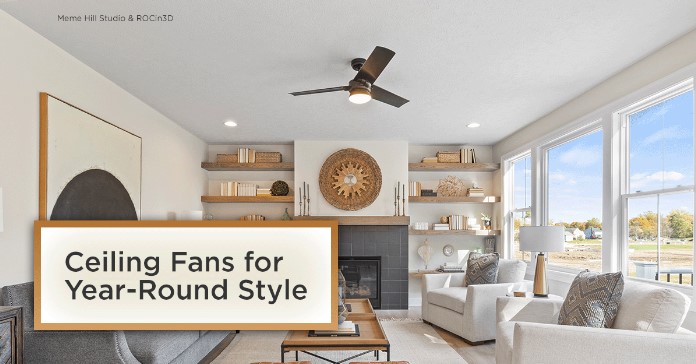 Winter or summer,
ceiling fans
offer both style and function for your home. New materials and lighting options like LED allow fans to be created in designs from contemporary to classic to fit most interior design trends while providing beautiful, dimmable light.
Year-Round Ceiling Fan Use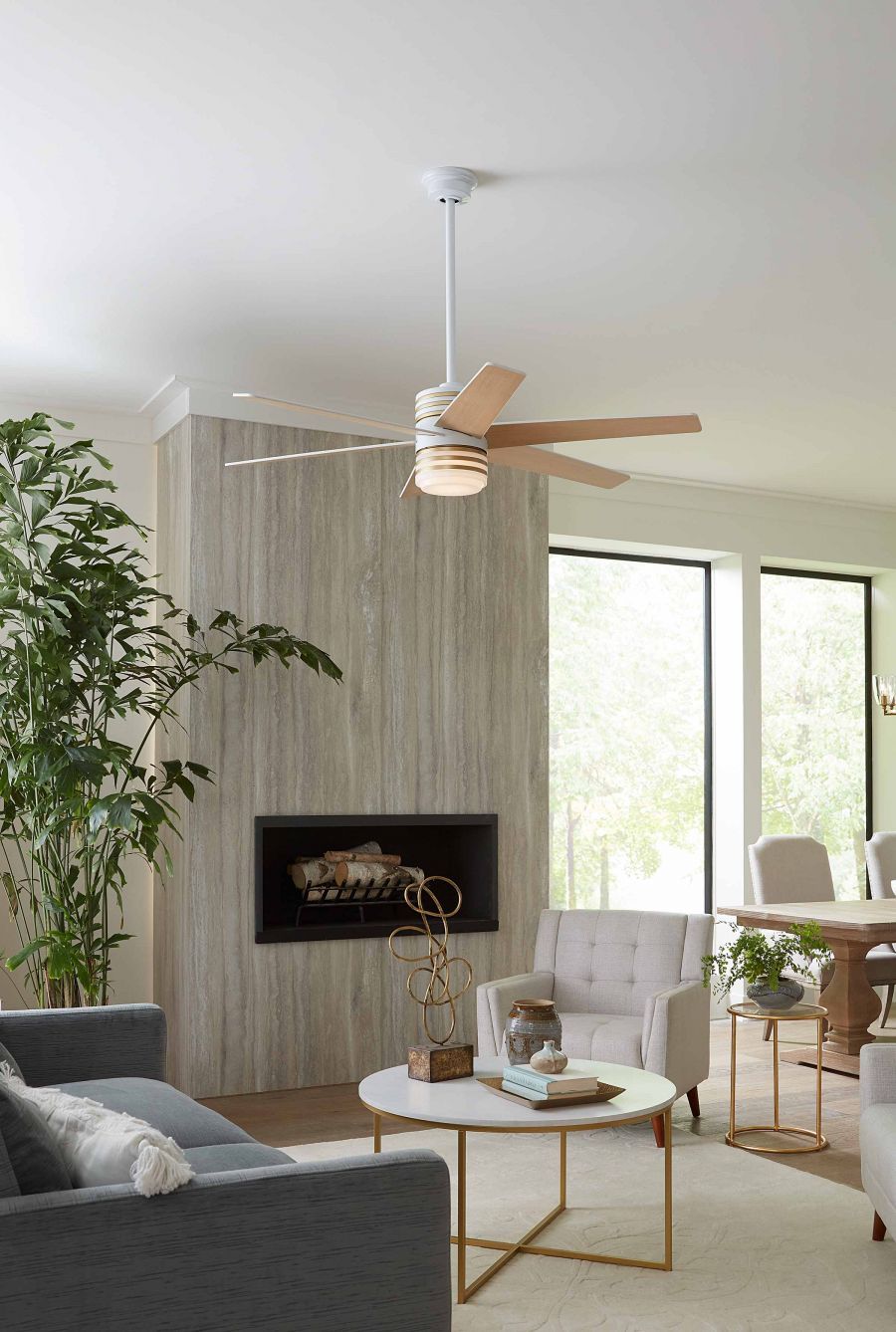 Even with the advent of cooler weather, you can continue using your ceiling fan.
Select a fan with reversible blades to circulate cool air in summer or warm air in winter. Running fans in the colder months can save up to 10% on heating costs and is as simple as flipping a switch. Most ceiling fans have a small switch on either the motor housing or the switch cup.
In the summer months, slightly angled ceiling fan blades turn counterclockwise to move air down, making people feel cooler due to a concept known as the wind chill effect. During winter, the warm air generated by your heating system naturally rises to the ceiling while cooler air sinks. By switching the direction your fan blades turn, that cooler air is drawn upwards, which forces the warmer air near the ceiling back down into the space.

New Designs
Ceiling fans currently are following
design trends
with new motor housing/blade materials and finishes, with a trend-forward aim that can make them a focal point of the room. One of our newest ceiling fans,
Byars
, features a both soft uplight and even downlight illumination for an extra glow for those darker Winter months. In addition, many new fans incorporate an integrated LED source and quiet DC motors, both options that increase the fan's energy efficiency.
Read More: