Original Article by: BUILDER Online

As the arrival of spring welcomes longer days and more time outdoors, homeowners are looking for ways to indulge in their outdoor living spaces. A popular space to gather for the past few years, the backyard is emerging as a haven for unfussy landscaping, climate-conscious ground coverings, and amenities designated for relaxation and wellness.
Combining data from homeowners' needs and wants with expert insights from over 200 designers, Yardzen has released the
Outdoor Living Trends Report for 2023
that details trending styles, functionalities, and exterior design.
Below, find eight trends that have settled into the outdoor living scene for 2023.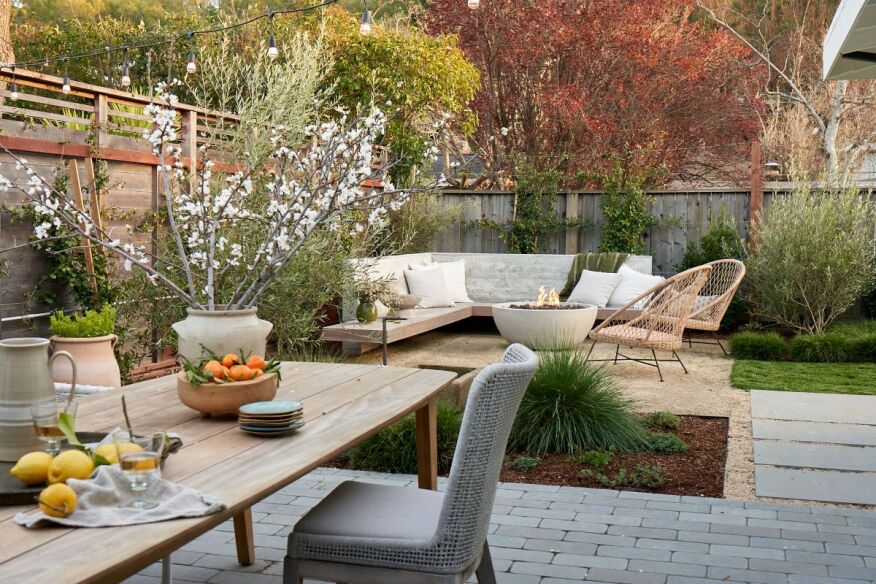 Organic-style landscaping
. The opposite of previous years' clean lines and rigidity, homeowners and designers agree that loose and organic landscaping not only creates a natural haven but is also low maintenance. Found through Yardzen's proprietary style quiz, there was a 100% increase in requests for "cottage gardens." Full and lush plantings, garden benches, and flowers and blooming plants are also highly requested.
Climate-friendly lawns
. As homeowners aim to lower their environmental impact, 24% more clients opted for artificial turf over sod grass compared with last year, and 13% more requested to remove the lawn altogether. A happy medium is a balance between lawn and plantings—with an emphasis on drought-tolerant plants.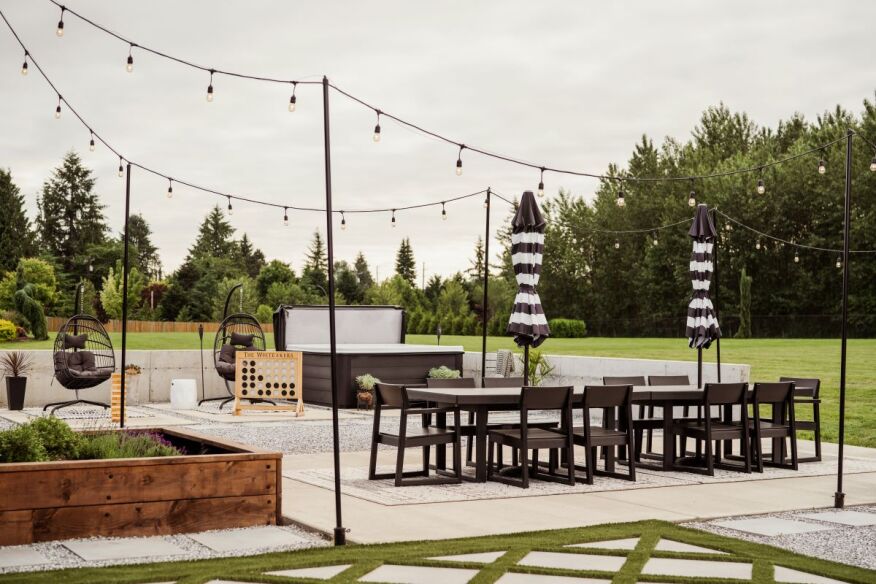 Day-to-night entertaining
. Amenities that transition outdoor spaces from day to night are highly sought after for 2023. Over 60% request outdoor lighting and 56% request firepits. Compared with last year, there was a 65% increase in pizza ovens, 68% increase in large outdoor dining tables for eight-plus seats, and a 69% increase in outdoor bars. Elements of heat like outdoor fireplaces and heaters also saw increases of roughly 40%.
Yard to table
. The pandemic-driven hobby of growing fruits and vegetables at home is a trend that seems to be here to stay. Since 2020, requests for edible gardens and raised beds have increased each year with 30% of clients requesting raised beds, and a 43% increase in greenhouses since 2022. Staying on theme with organic styles, gardening is another connection to naturalism as homeowners are willing to get their hands dirty.
READ MORE