Do you agree solar is too complicated? Attend our free webinar July 29th to understand & incorporate solar into your current build process.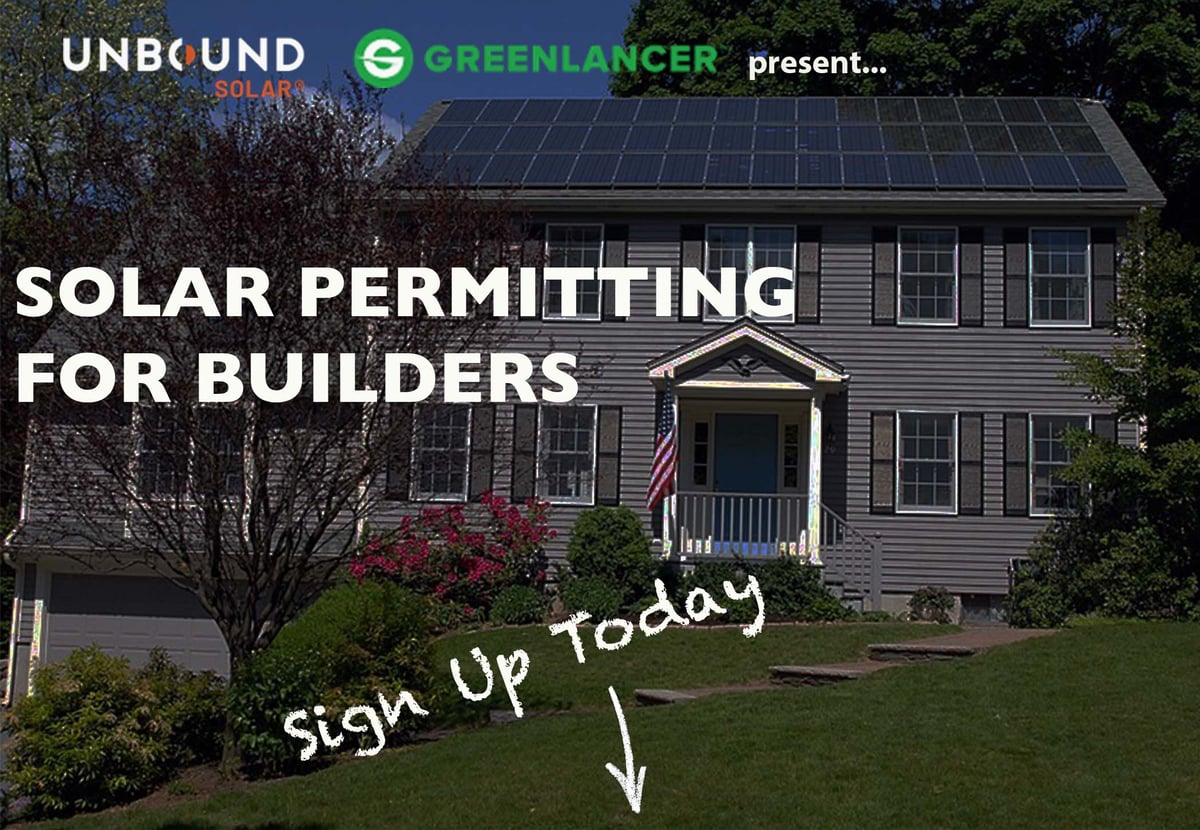 Being a builder, you probably keep hearing about "solar."
As you know, California recently made solar systems mandatory on new builds, while 10 states are currently considering similar measures. 
Meanwhile, 6 states have issued "solar-ready" mandates.
What does this all mean? 
And how do we navigate the cumbersome solar permitting process?
To help cut through the confusion, we're hosting a
free online webinar
with our solar experts from Unbound Solar and GreenLancer.
We'll cover:
Builders' top questions about solar

Why permitting is necessary

The permitting process 

Your live questions 
Do-It-Your-Way

Solar
Do it your way. Live unbound
℠
.