Nature continually presents us with impressive examples of perseverance: trees growing out of rocks, a plant poking up from a crack in the concrete, flowers blooming under the harshest of conditions, etc. Perseverance and growth under challenging circumstances was the theme of this year's Executive Summit. The program was designed to help home builders successfully navigate the volatile housing market and emerge on the other side of the downturn stronger, more profitable, and in a better position for growth.
"The Executive Summit is my favorite event of the year," said Emma Jane Wildermuth, vice president of consulting and educational services at Shinn Consulting. "It is inspirational and enlightening to hear from a variety of speakers. What I truly love is seeing builders bring their management teams and use the event as an executive retreat to focus on improving their entire company. These builders are able to go back and implement what they learned with the whole management team committed to the vision created at the event."
To present the economic outlook, our keynote speaker this year was Kristine Smale, senior vice president at Zonda. Kristine shared strategies for using economic data to make better informed decisions and take advantage of opportunities in a timely manner. In the workshop portion of Kristine's session, builders had the opportunity to break into groups to share strategies and discuss how the economic outlook impacts their businesses and markets.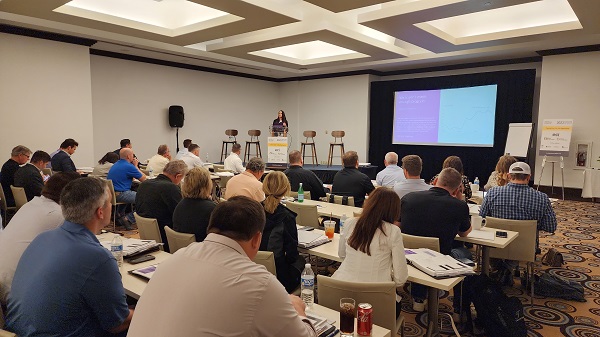 The Shinn Consulting team was on hand to share proven strategies related to reducing costs, improving cycle time, managing data, understanding metrics, developing financial strategies, and thriving under any market conditions. Our powerful lineup of guest speakers included the following leading builders and service providers who skillfully shared their insights, strategies, and expertise relevant to this year's theme:
Lita Dirks, Lita Dirks & Co.
JD Espana Jr., Piedmont Residential
Brad Haubert, ECI Software Solutions
Troy Kartchner, Kartchner Homes
Jim Lemming, Partners in Building
Ben Minks, Capstone Homes
Stephen Moore, BSB Design
Roland Nairnsey, New Homes Sales Plus
Zachary Nyberg, John Burns Real Estate Consulting
Ken Pinto, Kenzai USA
Dwight Sandlin, Signature Homes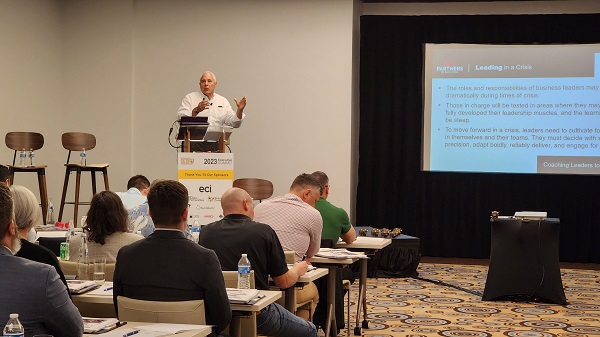 "The Executive Summit this year was Great! I always appreciate the insight and information the Shinn Consulting Team bring to the table," said Rex Buttram, COO at Conaway Homes. "The guest speakers from the other Home Building companies are something I always enjoy and they did an excellent job presenting.  I look forward to taking what I've learned this year and fine tuning within our company."  
A highlight at each Executive Summit is the awards banquet we hold to honor winners of the annual Shinn Consulting Achievement Awards. We were blessed with perfect weather and a full moon for our dinner on the patio. It was a pleasure to have representatives from each of the winning companies present at this year's event.
Click here
for the list of winners. 
Capstone Homes of Ramsey, Minnesota, won the Lee Evans Award for Management Excellence. Capstone Homes president, Ben Minks, and his family were on hand to accept the award.  
We wish to thank all of our attendees, speakers, and the following sponsors for contributing to the success of this year's event:
ECI Software Solutions
,
BombBomb
,
BSB Design
,
Homes for HOPE
,
Lennox Industries
, and
SKUWorld
.
Plans for the 2024 Executive Summit are underway, and the dates we selected—April 22-24—just happen to fall during another full moon. Mark your calendar and stay tuned for event details.