Original Article by: GAF Roofing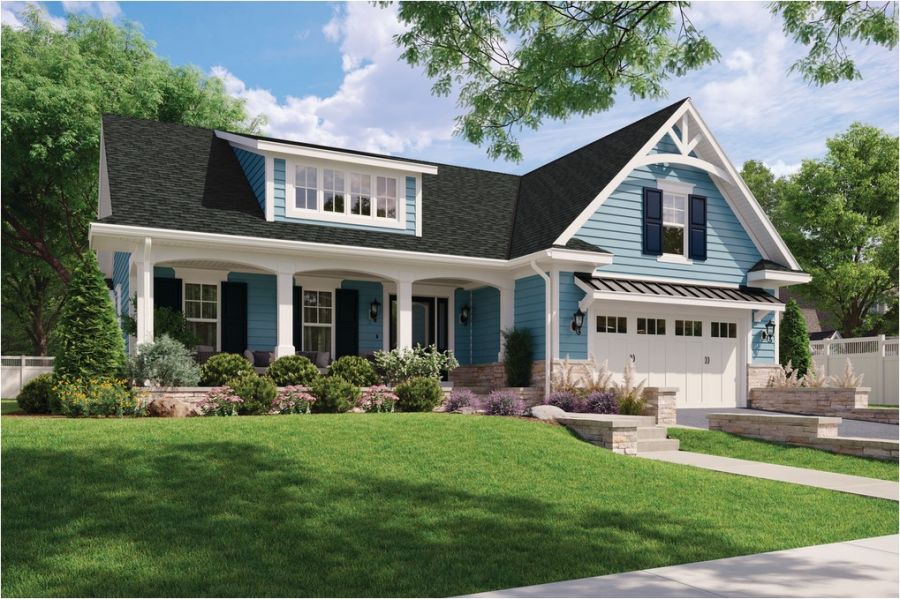 The best roof shingles not only help protect your family's most important investment but also provide
attractive curb appeal
that can increase your home's value. GAF's new line of
architectural shingles
, Timberline® UHDZ™, Ultra High DefinitionTM Shingles improve upon their high-quality legacy products by combining the latest technology with an added beauty that delivers extended benefits for homeowners.
Timberline® UHDZ™ Shingles Add Dimension
A step-up from the popular Timberline HDZ® Shingle, Timberline® UHDZ™ laminate shingles are a premium option for homeowners who want to bring extra beauty and depth to their property's silhouette. One way Timberline® UHDZ™ Shingles achieve this is that they are about 20 percent thicker than Timberline HDZ® Shingles. Another is that they feature the patent-pending Dual Shadow Line effect, which lends an attractive shadowed dimensionality and texture—whatever the time of day. This makes the shingle stand out: The look of the shadow boldly pops when you look and its quality and appeal is visible both head-on and from the curb.
This type of shingle works well for multiple types of pitched roofs. On some mansard roofs or very steep slopes, the Dual Shadow Line provides substantial depth in areas that would otherwise be perceived as flat. And for roofs with lower slopes where the old roof appears one-dimensional, the Dual Shadow Line breaks up some of that color variation to create an attractive profile, along with the appearance of dramatic sunset shadows all day long, even on gloomy days.
The new Timberline® UHDZ™ Shingles are available in a wide variety of colors—Charcoal, Pewter Gray, Slate, Weathered Wood, Shakewood, and Barkwood. Here's a look at how they fit into the range of GAF shingles:
Good: Natural Shadow
10-Year StainGuard™ Algae Protection Limited Warranty1
High Definition® Color Palette
15-year limited wind warranty coverage up to 130 mph with special installation2 or 110 mph without special installation
READ MORE