Original Article by: Peerless
There are many things to consider when choosing a hand shower or shower head: Style and design, price point, spray functionality. Maximize your "me-time" time by picking the water source that best suits your needs.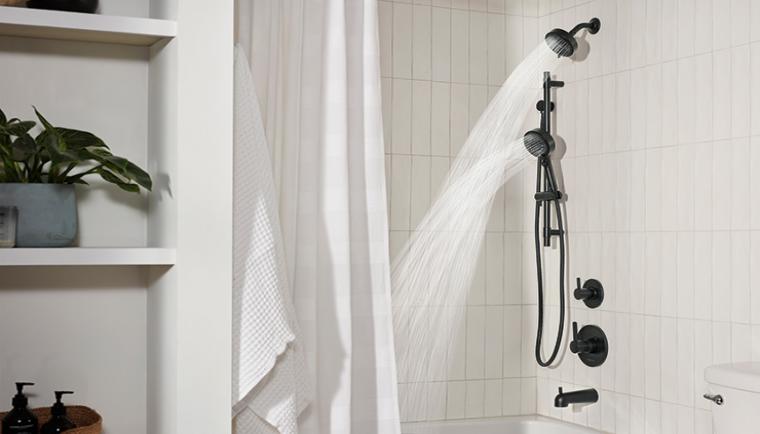 Why it may be time to upgrade your shower
For many people, shower time is more than an opportunity for hygiene. The shower may be where you energize yourself for the day—or forget about the day's stresses. It's a time to feel clean, refreshed, renewed, and relaxed. And while the most basic shower can get the job done, elevating your shower faucet or shower head can upgrade simple cleansing to a spa- or hotel-like experience. It's a tiny bathroom tweak that can completely transform your everyday life. But before you begin to explore your options, let's make sure you understand them.
What is a hand shower?
Hand showers (sometimes called handheld shower heads) can be taken off the wall and used by hand. They are attached to the wall with a flexible hose and also lock into the vertical position so that they can work as standard adjustable shower heads, too. Slide bar shower heads are attached to a bar, which is mounted to the shower wall. Slide bar shower heads allow for ease of adjustability—a bonus for families with users of varying heights. The shower heads of hand showers usually offer various settings as well, from rinsing, to massage, or a more centralized stream. They are great for washing hard-to-reach places, as well as for the more utilitarian household chores, like washing the family pet or wriggly kids.
Read More