At Builder Partnerships, we strive to provide you with a multitude of opportunities to expand your business by building lasting relationships with our builder members.  We are eager to offer you the chance to obtain and foster these relationships in a unique and intimate experience as a sponsor at our Managing for Profit seminar.
"Builder Partnerships Managing for Profit was a great experience. The knowledge I walked away with and the connections I made were invaluable. I look forward to attending future events."
- Meredith Johnson | Regional Sales Executive, ECI Software Solutions
Your sponsorship grants you first class access to our expansive network of mid-sized builder companies from across the United States and Canada. You will interact face-to-face with builders and share information about your company and the products you offer.
"It was an absolute pleasure and quite frankly a necessity for myself, as a representative of Bulbrite, to attend. Helping our Builders learn more about the ways our bulbs and services can leverage more profit on a job is something that I firmly believe is most impactful when done face to face. I am definitely looking forward to being part of future seminars."  
- Brian Creeley | Director of Residental Builder Sales, Bulbrite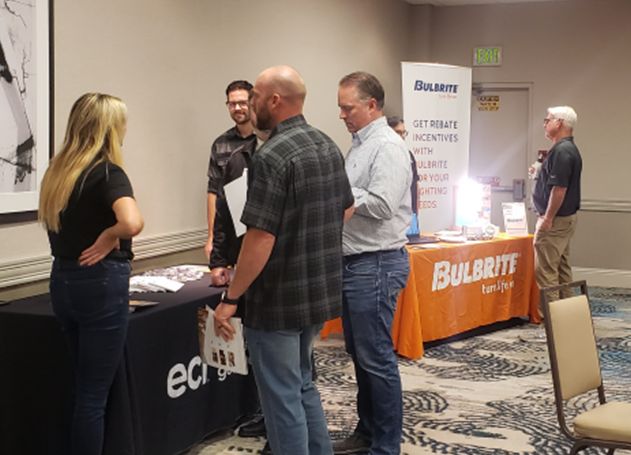 Sponsorship provides you various methods to engage interest and spark valuable conversations. Your sponsorship includes:
Your logo on seminar materials, signage, and advertisements as a seminar sponsor

Table top display at reception to share information with builders

Three minutes of podium time before the reception to introduce your company

Inclusion of brochure or flyer in seminar manuals

Featured participation in the raffle

Complete builder list and profile before the event
In addition to these marketing opportunities, our team of industry leaders will personally help connect you with builders specific to your business. We work tirelessly to arrange meaningful introductions so you can effectively grow your network and increase your sales.
"The reception was a huge success and we have several leads to follow up on. The venue was intimate and we spoke to every person that attended."
- Denise Champagne-McClure | Regional Sales Manager, Mr. Steam
If you're interested in taking advantage of this invaluable opportunity, simply email Breanne Lee at: breanne@builderpartnerships.com
We look forward to seeing you at our next seminar!