Original Article by Homes for HOPE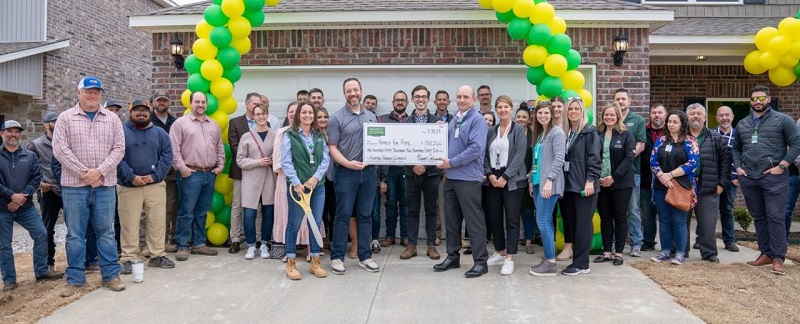 Walmart might have put Northwest Arkansas on the map, but the bike trails, cost of living, and southern hospitality have people moving to the Natural State in droves.  
Last week, Homes for HOPE had the opportunity to see what all the hype was about while celebrating the completion of Rausch Coleman Homes' very first Homes for HOPE project.  
With more than 65 years of experience and over 30,000 homes built, Rausch Coleman Homes is recognized as one of the premier builders in the United States. Trade partners, suppliers, and Rausch Coleman staff gathered last week as we celebrated a partnership three years in the making. Surrounded by the beautiful hills of Fayetteville, the two-story home, dressed in green and yellow balloons, buzzed with guests touring its four bedrooms and two and a half baths. The sweet smell of cookies floated through the air. 
Read More