What do Shinn Consulting builder groups and a race car driving school have in common? They both challenge participants to learn and grow with their peers in a fun and supportive environment.
At our builder group meeting last month in Birmingham, several members were able to mark an item off their bucket list and test out their driving skills at the official US driving school of Porsche on the track at Barber Motorsports Park. The Porsche Track Experience gives student drivers the opportunity to drive on a track that is one of the world class premier racing circuits. The race track is 2.38 mile long with 16 challenging turns and an 80' of elevation change throughout. The course is very intensive and full of elevation changes for a very exciting roller coaster ride to keep drivers focused.
Builder group members participated in a one-day "High Performance Driving Course" on Friday, June 12. The course consisted of a brief classroom session on basic vehicle dynamics, steering and braking techniques, and understanding the race course's driving line. The group rotated through the skid pad to learn how to handle a car on slick pavement, a short course on performance driving techniques of acceleration, braking and turning, an autocross course, and several sessions on the track following a professional driving instructor.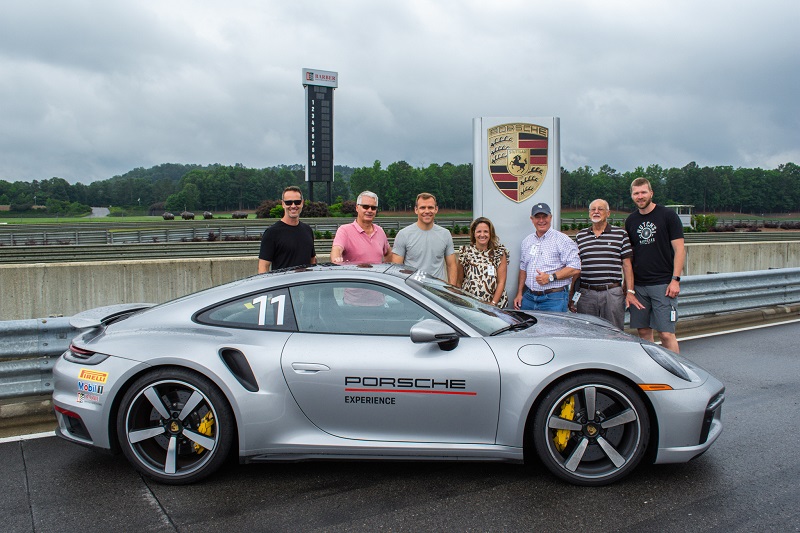 On Saturday and Sunday, three builder group members participated in the "Masters Two-Day High-Performance Driving Course." This advanced course takes students to the next level of performance on car control with additional time on the track, skid pad, cornering drills and the autocross. The two days of training maximizes open track time (on your own, not following the leader) with designated passing areas. At the end of the class, each student accompanied a professional driving instructor around the track which was referred to as a hot lap. People who get dizzy or motion sick might be a little cautious about taking the ride.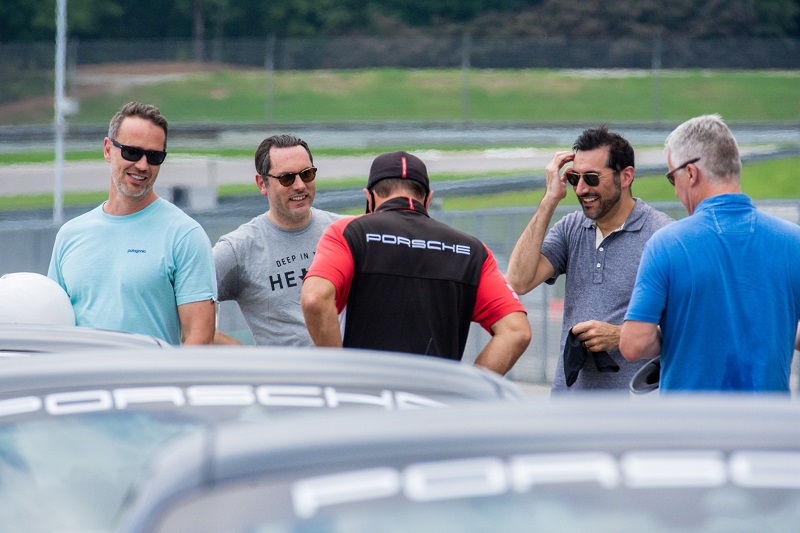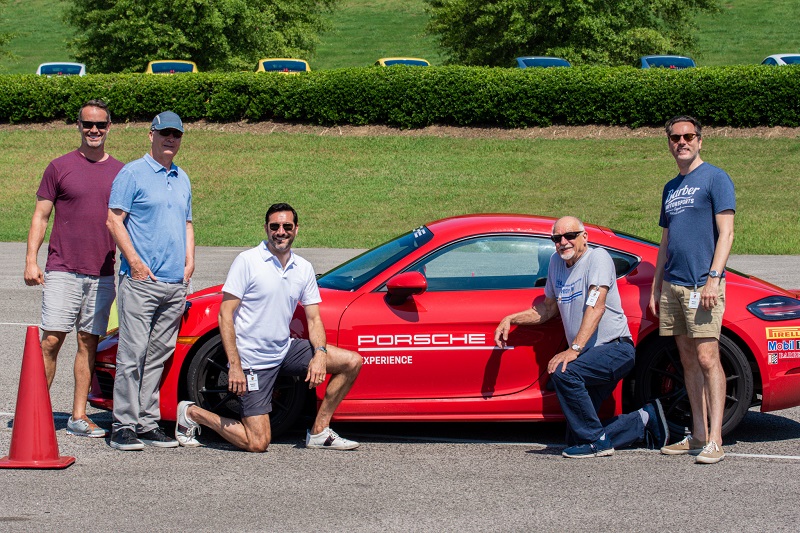 Although we just scratched the surface of understanding how to truly drive a car to the edge of its limits, this was a memory point in life for everyone who participated.