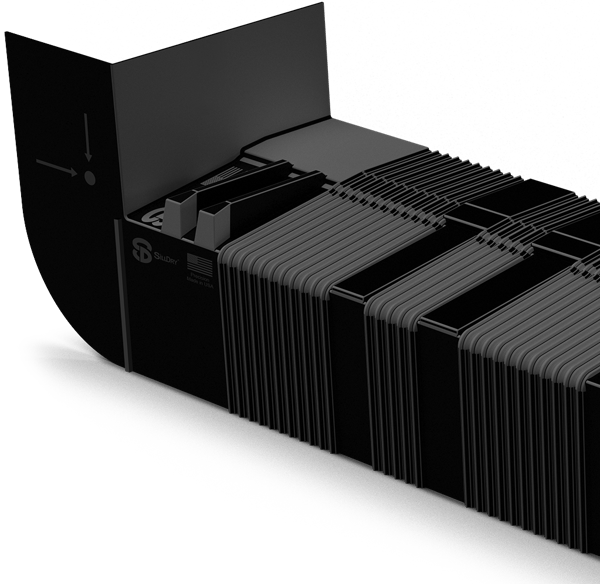 SillDry is a fast and easy, patented one-piece expandable, waterproof sill pan flashing product. It has revolutionary Smart Accordion Technology™ allowing for easy installation in virtually any rough opening. Its raised back dam, built-in slope, and shims help protect the most vulnerable areas of window and door openings.
SillDry's patented drainage design collects and directs to the exterior water that can leak through or around the window and door openings.  
Precision manufactured in the USA at The Rodon Group using injection molded thermoplastic olefin (TPO)

, the product is waterproof, has low thermal conductivity, is UV resistant and impact resistant.
Best regards, 
Michael Araten, Principal