Let's talk ceiling fans.
Ceiling fans are more than just practical, they can add style to any room. Let us show you how Kichler ceiling fans can shape your space.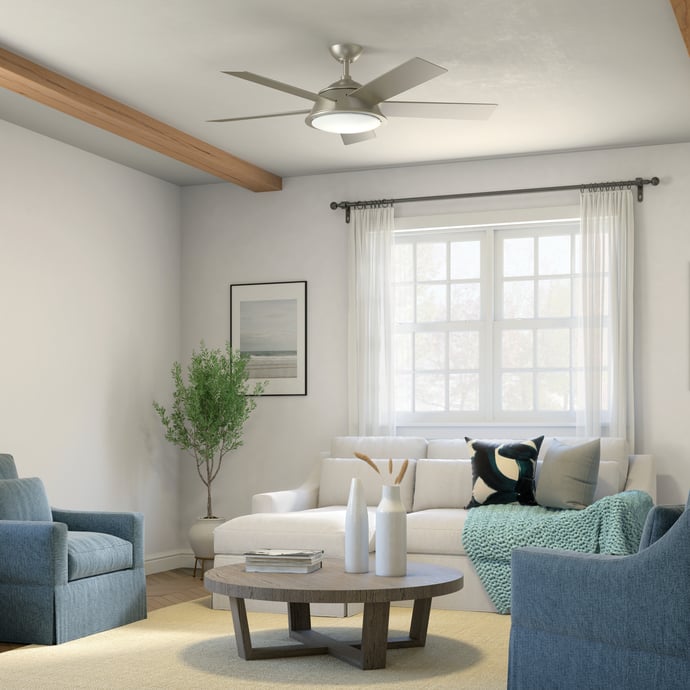 Meet the newcomers!
From classic to modern, and vintage to industrial, our new ceiling fan collections were developed to deliver trend-forward designs in motion.
 

BRAHM

The ultimate extrovert, comfortable in various design trends. By choosing your finish, you chose your match.
 

MAEVE

Subtle, contemporary, and clean minimalism make Maeve a welcome guest.
 

LYDRA

A free spirited spin on contemporary and vintage adds flair to any space.
 

DAYA

The confident and cool kid. Daya takes modern industrial and sprinkles in vintage coastal to create something different, something exciting.
 

Verdi

Pair farmhouse-friendly whitewashed wood with nickel for an updated feel.
 

Iras

Its windmil-inspired shape features clean lines, contemporary rustic finishes, and LED efficiency.
Feeling Inspired?
Access more inspirational ideas and explore how to update the most popular and tiniest spaces with our 2021 Lighting Ideas Guide.
GET THE GUIDE