Original Article by: Organized Living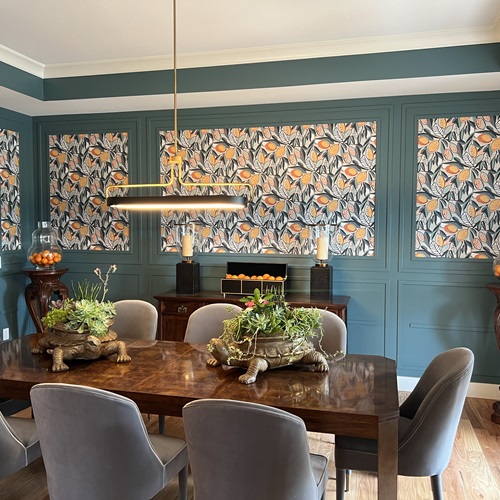 America's top color experts at Behr, Valspar, Sherwin Williams, and Benjamin Moore selected their choices for the 2023 Colors of the Year or in some cases 2023 Palettes of the Year. Paint companies selected varying colors of neutral and brighter tones celebrating a rejuvenating start to the New Year!
Below are the 2023 Colors and Palettes of the Year from Behr, Benjamin Moore, PPG, Sherwin-Williams, and Valspar:
Behr Paint Co.
chose Blank Canvas DC-003 as its 2023 Color of the Year. According to Behr Paint Co., Blank Canvas is "the dreamiest, creamiest (and perfect) warm white." It naturally harmonizes with warm and cool tones bringing effortless style into any room. Along with Blank Canvas, Behr compiled 11 other colors for their 2023 Color Trends consisting of muted warm and cool tones to match any personality.
Benjamin Moore
chose Raspberry Blush 2008-30, an electric coral as their 2023 Color of the Year. According to Benjamin Moore, this color is "A vivacious shade of coral tinged with pink, Raspberry Blush enlivens the sense with an electric optimism." This year, they did a collaboration with Chromeo, who released a song called "Raspberry Blush" to announce this year's color. Raspberry Blush and the 7 shades deemed part of the Color Trends 2023 palette provide effortless harmony for any paint project and every design style.
PPG Paints'
chose Vining Ivy PPG1148-6, a jewel-toned blue-green as their 2023 Color of the Year. PPG Paints says this color is "a beautifully robust and refined blue-green. Vining Ivy's dark and muted tonality is symbolic of the deepest depth of a body of water." PPG Paints put together 3 color palettes showing the diversity of Vining Ivy. Take their quiz to discover which palette is the best fit for you!
Read More: