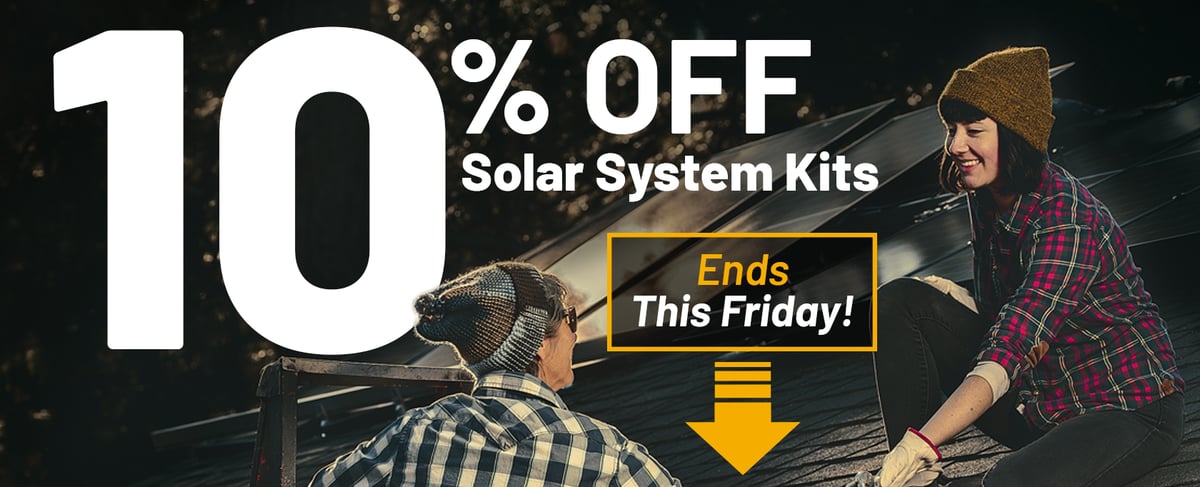 FYI — this offer isn't going to come back any time soon.
Time is running short to take advantage of our

biggest offer of the year.
We're serious! If you wait until after this Friday, January 29th to buy your complete solar kit, you could miss out on an

extra 10% off

— even if you already have an existing quote.
So don't delay on claiming these limited-time savings or finalizing your quote.

Fill out our form,

buy before Friday, and get the biggest solar deal of 2021 before it disappears for good.
By the way, that's 10% off

everything

in your kit — not just the solar panels.
That's right. Each piece of the system included in your kit will be 10% cheaper, including:
Racking

Inverter(s)

Batteries & Backup (if applicable)

Accessories, Hardware & More
Plus, you can get 26% Solar Tax Credit when you install your system in 2021. Combined with the

extra 10% we're taking off

your complete system kit, you're looking at a total of more than 30% savings when you buy this week and install in 2021.
Do-It-Your-Way

Solar

Do it your way. Live unbound.