Original Article by: Kichler Lighting
When it comes to décor, finishes are what make the style stand out. A stark black finish can feel more modern, while a warm-toned wood on the same accessory can change the look to feel more traditional. Our newest finishes, part of the Homestead Collection, are here to help you bring a romantically rustic look to your home.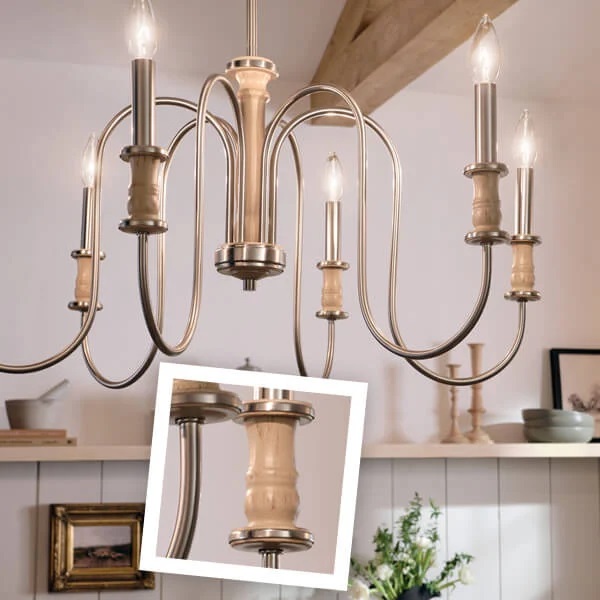 Beech
Go blonde with this finish that's as subtle as it is beautiful. Use in accents like furniture or picture frames for a touch of nature. A blonde wood with subtle grain character, Beech is on display in the Karthe collection, in spindle details that give an heirloom feel to your room.
Greige
A soft mix of gray and beige, Greige is a light matte neutral tone. It pairs well with almost any finish and paint color, which is why it's one of the most popular décor trends today. The Baile line features a Greige gathered-wheat motif, helping your rustic, homespun look shine.
Read More