With Roland Nairnsey Author of Mastery of Selling for New Homes
In the dynamic world of new home sales, the distinction between a sales leader and a follower can make all the difference in achieving success. Please join us for a captivating webinar that delves into this critical topic, featuring the renowned new home sales trainer, Roland Nairnsey. This webinar takes inspiration from his recent article published in Builder Magazine, where he navigates the intricate paths of leadership within the sales realm.
Through engaging discussion, we will unravel the layers of what it truly means to be a sales leader – someone who not only excels in achieving targets but also cultivates a culture of growth, innovation, and adaptability within their team. Drawing from his wealth of experience, Roland will walk us through the key insights from his article, providing practical examples and actionable strategies that resonate across the spectrum of new home sales professionals. Whether you're an industry veteran seeking to refine your leadership approach or a rising star looking to carve your path, this webinar promises valuable takeaways that align with today's dynamic sales landscape.
Join us as we bridge the gap between theory and practice.
Prepare to be enlightened, motivated, and equipped with insights that can transform your approach to sales leadership.
Presented By :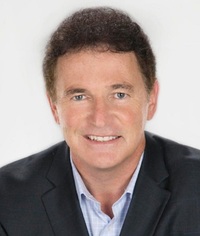 Roland Nairnsey Author of Mastery of Selling for New Homes